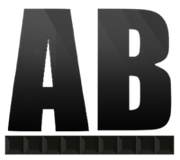 AfterBlock (also known simply as AB) was a program released in January 2011 that contained a small number of features for managing and creating content for Blockland. It was developed by IcyGamma (Sheath) as a novelty program.
AfterBlock was one of a handful of programs developed during 2011 which aimed to help modify Blockland externally and appeal to Blockland players as a novelty tool. Unlike other tools available at the time, AfterBlock was the only system that featured complete access.
Its development started in 2010. The software was discontinued after version 1.3 in May 2011.
Features
Edit
AfterBlock allows users to enter their username, Blockland details, and select or load an image (typically a picture of the players in-game avatar) to appear on the home screen.
It could be hidden into the Windows taskbar. It featured a fully skinned GUI themed in the style of Blockland. It also featured an updating system.
AfterBlock also featured an IRC window that could connect to the RTB IRC channel. AfterBlock was divided into several "apps" on a main interface.
Block Factory
Edit
An app that allowed users to create standard bricks. A 2D top-down graphical preview was provided.
3StepServer Stunt
Edit
During late January, AfterBlock co-ordinated a stunt that had several players host "party servers" containing the now deceased domain of the AfterBlock website. A total of 9 people participated.
Discontinuation
Edit
AfterBlock was discontinued due to increasing slowness. It was resource heavy and prone to malfunctioning, especially when Block anouncing it had been "abused by spamming" and that he could not motivate himself to "rewrite AfterBlock for improved performance."
AfterBlock is now unsupported and considered abandonware.
Vandalism
Edit
This wikia page had been vandalised.